Here at Robinson Toyota, we always make an effort to give back to our wonderful community here in Jackson that has given so much to our dealership. And beyond our community too, we also always like to lend a helping hand whenever we can to those who need it the most...
Quite frankly, cancer affects us all. And this is the precise reason why our dealership has proudly worked with the American Cancer Society® in order to help fight back against breast cancer throughout the month of October!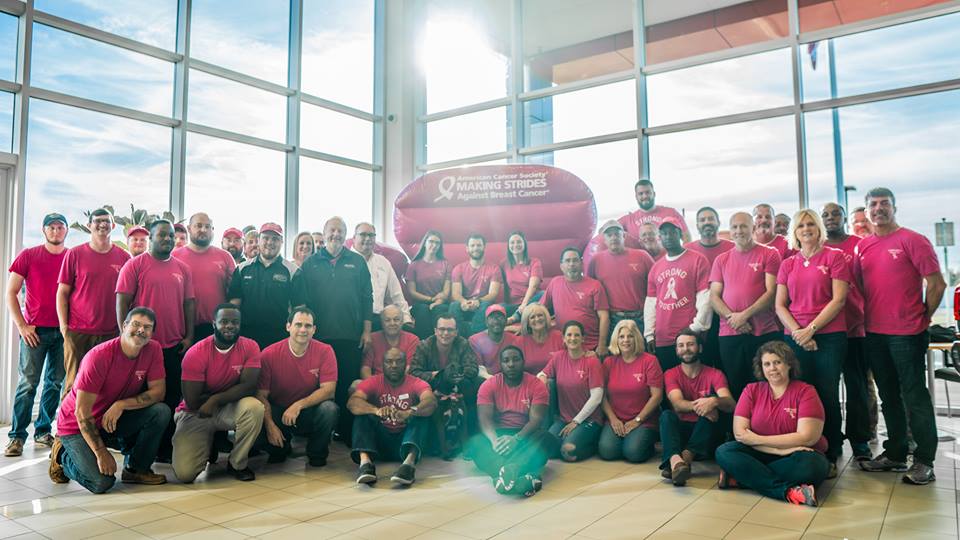 During Breast Cancer Awareness month that has just passed us by, we were able to raise a huge amount of money through our participation efforts here. We have done many similar fundraisers just like this in the past, however it seems evident that this particular one was our most successful yet!
In total, we can now confirm that Robinson Toyota raised a whopping $12,000 to fight against and support those affected by breast cancer. While we were very pleased with the money raised last year, this year we were able to raise remarkably over $5,000 more in comparison.
The fight is far from over, but we are truly proud to be so involved and to do our part in the fight against the horrible disease of breast cancer that has affected so many of us. If you're interested, we strongly encourage you to explore how to get involved for yourself with the American Cancer Society® for yourself soon.