For nearly 25 years now, our dealership has proudly supported Make-A-Wish Mid-South and sponsored children's wishes during the holidays. As an organization that helps grant the wishes of children with life-threatening medical conditions, we always love getting involved and enhancing the lives of kids with less fortunate lives than our own...
And during the holiday season that has just passed us by, we here at Robinson Toyota have sent a young boy named Kyler to the destination of his dreams - Disney World!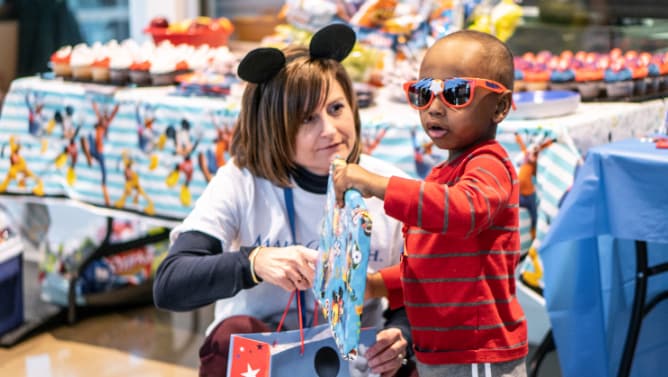 See that cool little dude with the shades on in that above picture? That's Kyler Bond, a brave three-year-old who thought he was simply out for an afternoon of running errands with his parents last month. Instead, they were actually heading right here to our dealership in Jackson, TN. for his own special Make-A-Wish reveal!
Kyler, who loves Disney characters as well as Spiderman (see the picture below), and his family were sent to Disney World for a week of fun from December 21st to December 28th, thanks to the Make-A-Wish Foundation and yours truly here at Robinson Toyota. Kyler was diagnosed with a form of muscle cell cancer called rhabdomyosarcoma at a young age, and his chances for being cured were slim. Today, Kyler is now in remission, and his family was absolutely thrilled to take him to Disney before returning to normalcy following his treatment.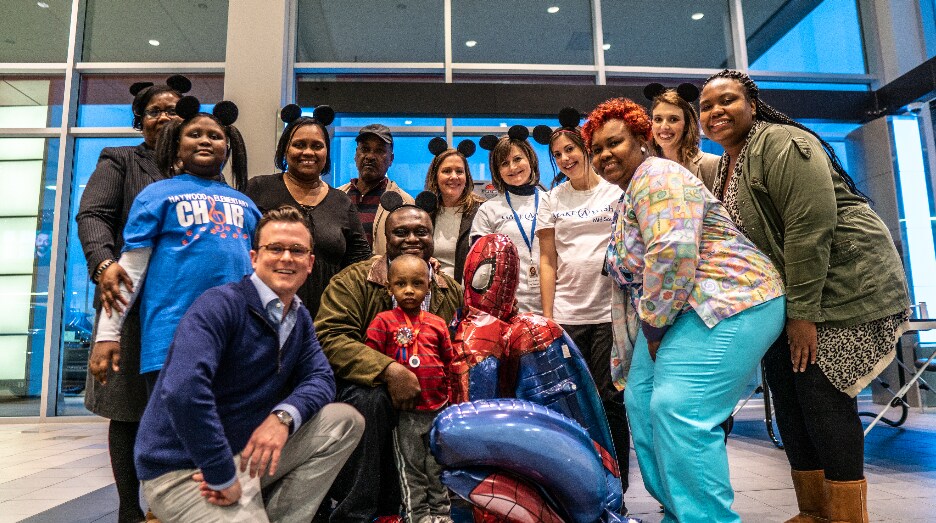 We always love giving back to our local community here at Robinson Toyota in Jackson, and we wish all the best for this special boy. We also hope that you all sincerely enjoyed the arrival of the New Year and that you have a very happy as well as healthy 2019!