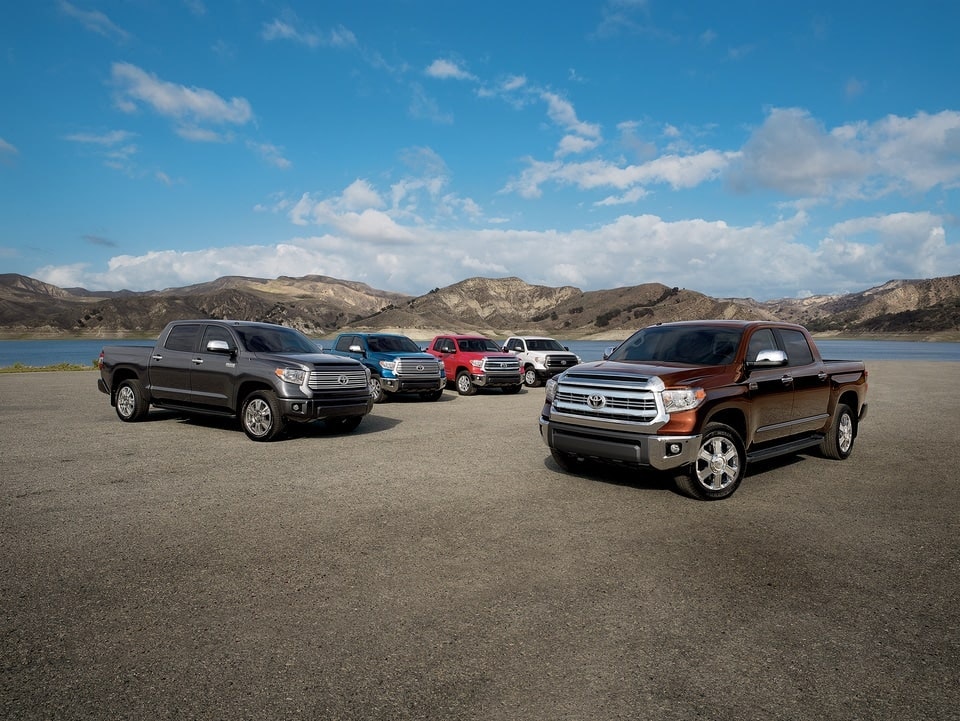 Exploring Our Compelling Collection of Used SUVs & Trucks in Jackson, TN.
Exploring Our Compelling Collection of Used SUVs & Trucks in Jackson, TN.
There are many drivers out there today with lifestyles and driving preferences that call for enhanced capabilities as well as more space than what is typically offered from the likes of sedans, coupes, hatchbacks and wagons. These kinds of drivers surely are drawn to SUV and truck body-styles when searching around the marketplace, however, sometimes these larger models also tend to possess a higher price tag too that unfortunately is over-budget for some shoppers…
Well, if the above indeed applies to you and you are in fact shopping for an SUV or truck on a tight budget, then we have a perfect solution for you right here at Robinson Toyota. And that solution is our affordable selection of pre-owned SUVs and pickup trucks for sale here in Jackson, TN. with prices that are destined to exceed your expectations!
When used-car shoppers wisely work with our dealership, they will have an abundance of well-established makes and stylish models to make their selection from. Of course, we have many gently pre-owned Toyota SUV and truck models (similar to the ones pictured above) here on our lot available for a test-drive and purchase. In addition to Toyota, our customers can find models coming from very popular brands of the likes of Chevy, Jeep, Ford, GMC, Honda, Hyundai, Ram, Mazda and more when browsing around our used SUV and truck inventory!
Regardless of whether you are seeking out a powerful truck for some heavy-duty towing around town, a sleek SUV with many clever luxuries inside the cabin, or perhaps a capable crossover that's always ready for an off-road adventure, you can find it right here at Robinson Toyota this fall season for a price that you love.
Back to Parent Page