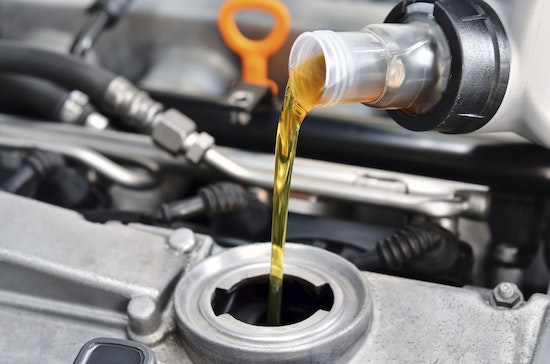 Get a Quick & High-Quality Oil Change for Your Toyota in Jackson, TN.
Get a Quick & High-Quality Oil Change for Your Toyota in Jackson, TN.
If you call the greater Jackson area of Tennessee home, and you also drive a Toyota car, SUV or pickup truck, then you have no need to look any further than our dealership for an oil change that you can count on.
Our certified service center here at Robinson Toyota will keep your ride running smoothly and safely for many miles to come after you stop by our lot for your very own Toyota oil change in Jackson!
Please consider the following list of symptoms that your Toyota may show when it is in need of a quality oil change.
Discolored and dirty oil – while this may be an obvious one for some, you should make sure that your oil always appears amber in color, because when it is discolored, then it's definitely time for an oil change
Noisy engine – when your powertrain starts to make a knocking or rumbling sound that you were not hearing previously, you should have your oil changed soon
Strange smells – if you can smell oil inside the cabin, or any exhaust gas fumes, certainly a leak or old oil could be to blame
Excess exhaust smoke – vapor coming out of the tailpipe is fine, but if smoke appears to be exiting the exhaust, then you ought to get an oil change sooner rather than later
Are you interested in getting a Toyota oil change in Jackson, TN. from a team that you can really count on?
Go ahead and schedule your service appointment with Robinson Toyota today for your oil change in Jackson!
Back to Parent Page