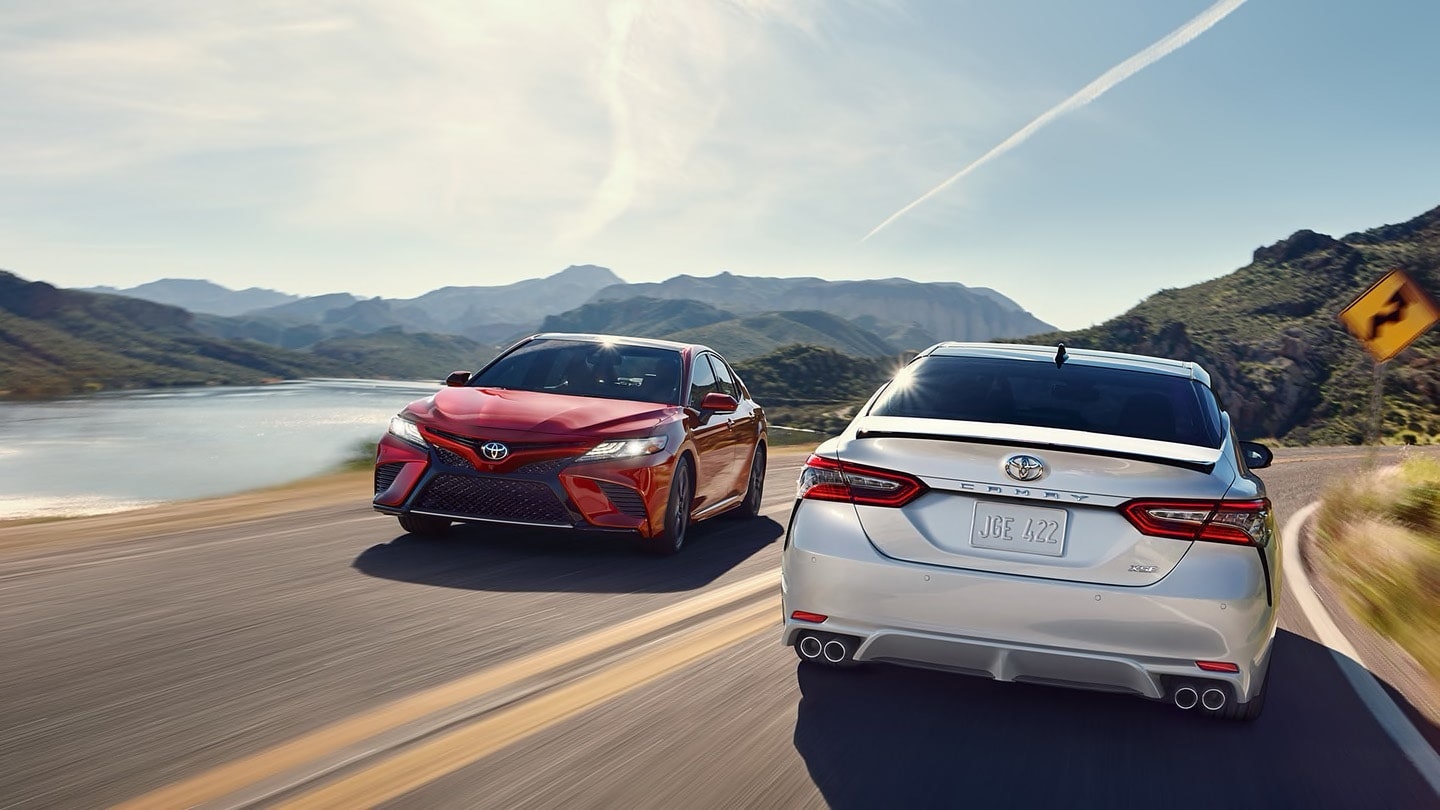 It's Official- 2018 Toyota Camry Inventory Is On Its Way to Our Dealership!
It's Official- 2018 Toyota Camry Inventory Is On Its Way to Our Dealership!
For quite some time, our staff and customers alike here at Robinson Toyota have been patiently waiting for the arrival of the all-new 2018 Toyota Camry. Back in March, we posted a blog about this automobile that was on display at the 44th Annual Minneapolis and St. Paul Twin Cities Auto Show. Well the time has come, and we now have some incredibly thrilling news for drivers interested in the upcoming Camry.
We are very excited to announce that the 2018 Camry is officially on its way to our dealership here in Jackson, TN! Once the shipment of this new inventory has arrived, we will be sure to make another announcement to inform automotive enthusiasts in the Jackson, Dyersburg, Humboldt, Lexington and Milan areas of Tennessee of the awesome good news!
All-New & Much Improved
America's best-selling car is even more impressive and desirable for 2018 than its previous years, and that is saying something. Explore some of the highlights of this upcoming vehicle:
The 2018 Camry consists of a more aggressive and sporty drive, equipped with either an all-new 2.5-liter Dynamic Force Engine or a powerful and larger 3.5-liter V6 engine
Its handling and dynamics are better than ever before, thanks to precise power steering, new molding technology and a high-strength body structure with ultra-high tensile steel
It possesses a more athletic, sleek, sculpted and modern exterior design to accurately reflect the exhilarating drive that it delivers
Standard includes Toyota Safety Sense® P (TSS-P), which will give you peace of mind knowing that radars and sensors are acting like another pair of eyes on the lookout for hazards
Head on over to our 2018 Toyota Camry showroom page to learn more!
Back to Parent Page