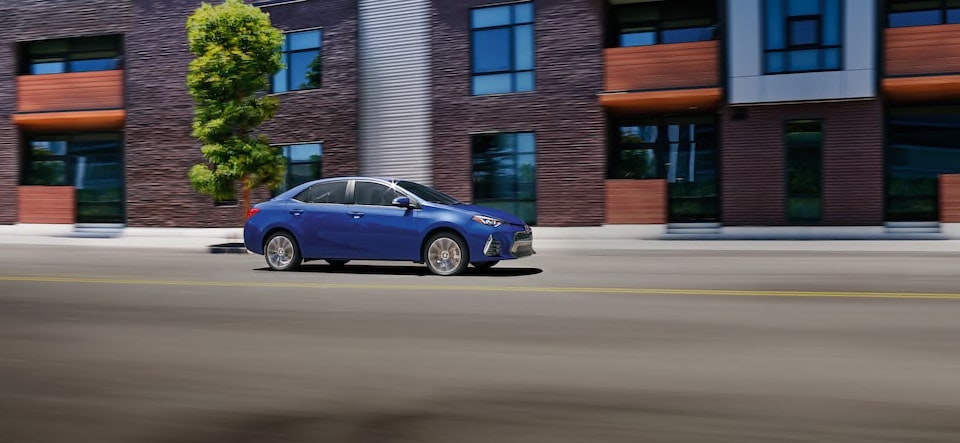 The 2018 Toyota Corolla Will Satisfy Your Wants & Needs!
The 2018 Toyota Corolla Will Satisfy Your Wants & Needs!
When a driver is shopping for their next ride, why is it common to be told that it is wise to separate your needs from your wants? Why can't you treat yourself to both your wants and needs regarding your upcoming vehicle purchase? Can't you have your cake and eat it too?
Well, thanks to the new Toyota Corolla model, our customers who are in the market for a sophisticated compact sedan model will not have to sacrifice any of their wants or needs! This exciting new car offers the total package for the everyday driver, and you'll be amazed by the extraordinary driving experience that the new Corolla consistently delivers…
If your needs include an affordable price tag, a fuel-efficient powertrain as well as award-winning safety features, then it is evident that the 2018 Corolla will fit the bill. How do you like the sound of a competitive MSRP of only $18,550, an impressive EPA-estimated rating of 28/36 city/hwy mpg, and a "Top Safety Pick+ Plus" award for safety by the Insurance Institute for Highway Safety (IIHS)?
And if your wants include an eye-catching exterior style, plenty of clever technology and also a comfortable cabin too, then this is usually the part where you'd be told that it's simply impossible at such a low price-point.
Well, the 2018 Toyota Corolla certainly disproves this notion to be true, as a clear result of its sleek design (as you can see), its seamless smartphone connectivity abilities, and also its spacious interior!
So if you're intrigued, please stop by Robinson Toyota to test-drive the 2018 Toyota Corolla in Jackson at your earliest convenience.
Back to Parent Page